Psychic, Trance Medium, Spiritual Healer, and Clinical Hypnotherapist
We never arrive but should continue to evolve and reach the highest states of existence.
Not sure how to move forward after your recent loss?
Or maybe you're experiencing some unexplained or extreme emotions such as anger, anxiety, or trying to overcome a phobia?
As a psychic medium, trance medium, spiritual healer, and clinical hypnotherapist, Rickie uses her gifts to help those grieving a loved one, in a confusing life transition, or struggling with emotion. Rickie's services allow you to encounter your spirit guides and loved ones even after they have left this world to give you guidance and reassurance that more exists even after death and that there is a whole other world that can offer advice and insight into your situation. Rickie helps you navigate through these struggles and afterward you can move forward in your life with clarity and insight.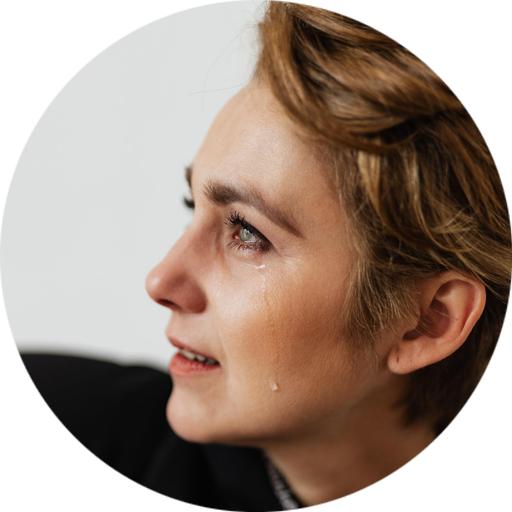 Relief From Loss
Rickie's services offer you relief through loss or life transitions and can settle your mind and soul while relaying guidance or answering questions.
Clairaudience
Rickie's Clairaudience skill – the ability to hear spirits and their messages – is especially strong and helps her to deliver messages from your loved ones to you.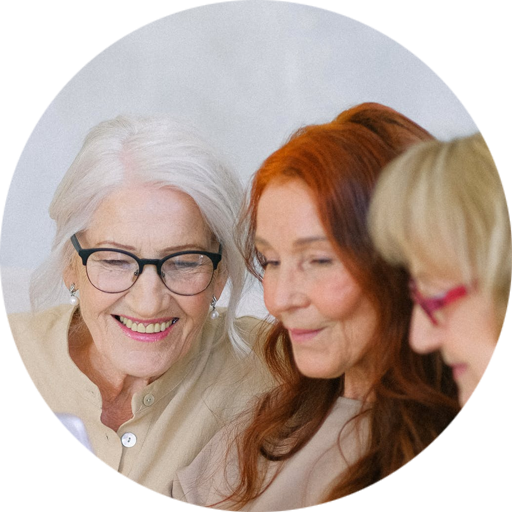 Respect
Delivers your loved one's messages in their purest form with the utmost respect.
Hypnotherapy
Hypnotherapy is a problem-solving practice that helps people get through extreme or troubled emotions.
Psychic Medium
Mediumship sessions have the potential to help you navigate confusing life transitions or the loss of a loved one.
Gloria
The deepening your Trance Workshop was excellent. Rickie Avitan is a very good teacher. She is very knowledgeable and is able to impart her knowledge to us her students. She is very patient and is able to work with beginners and also more experienced students in the same class. She is very encouraging and influences each student to not compare themselves to anyone else as we are all individual with our own gifts and abilities.
I enjoyed the class and will continue to develop through taking more of her classes.
Raphael
Rickie is a gifted teacher. I thoroughly enjoyed all the trance classes and I don't think I missed one this year. She is taking quality classes herself with some of the best teachers globally so you can be assured that she knows her subject well. More than a teacher, Rickie is a wonderful lightworker the integrity she puts into her work and her faith is an inspiration to me. She puts God first and her light attracts the high vibrational beings who are needed to facilitate healing and communication for the many who come to her. She is always putting tons of practice into her class with very varied exercises. My mediumship opened thanks to Rickie and I will be forever grateful to her.
Z Lienka
I felt really welcome and relaxed meeting Rickie Avitan. I received exactly what I needed and what I was hoping for. I am really confident in Rickie's work and extremely grateful for her gift.
Betty Spaghetti
Rickie has been my Trance mentor for the past year. Her classes are beautifully delivered with the utmost love and encouragement for her students, following the inspiration from her own spirit friends. She is one of the most authentic Trance Tutor's I have had the priviledge to meet and I love the way that she explores the science behind the connection in how our spirit friends work with us. This is truly fascinating! My passion is 'Trance Healing' but have learnt not to put limits on myself through Rickie's teachings and have explored other modalities of Trance work with her. I thoroughly enjoy our development classes and practise circle and aspire to be like Rickie, who is a true ambassador to spirit.
Rickie's focus of service is to connect with your loved ones in the spirit world.
A medium reading consists of family members, partners, spouses, friends, and even pets. Mediumship is available to help people move through loss, life transitions, as well as to help the departed heal. As a medium, Rickie is motivated to ease the fear of death/dying, prove survival, bring comfort and healing. Rickie is committed to delivering the messages from your loved ones to you in their purest form. Her utmost respect is given and maintained throughout the readings.
Rickie serves as a channel for what is known as a spirit control, to communicate directly with you by using Rickie's mind and vocal chords to communicate. The spirit then imparts messages and/or experiences to the client in order to deliver trance healing, trance guidance, and trance communication. 
Rickie communicates with your departed loved one to offer strong evidence of their survival after death. She can also communicate with your spirit guides in order to calm your unrest and offer guidance and healing. The focus of these sessions will be determined beforehand and is decided by you. 
Hypnotherapy requires the establishment of a sense of trust, comfort, and understanding before working. Once the proper setting has been established, Rickie can use hypnotherapy to help you overcome extreme emotions or explore your past life through hypnosis.
Rickie Avitan's Background
As a psychic medium, Rickie is a trusted professional in the field, she attended
Arthur Findlay College
, the foremost leader in Spiritualism and Psychic Sciences. Through the college, Rickie has continuously strived to develop herself through dedicated practice in meditation and development classes with internationally renowned mediums. Rickie, a natural-born medium with a gift of spirit communication is passionate on helping others, of which she became a member and student of the
Spiritualists' National Union
and the
Spiritualists' National Union International
.
As a hypnotherapist, Rickie is committed to providing you with an environment that is conducive to safe, competent, and ethical practice. To share her passion and help other, Rickie pursued further education and graduated from the Coastal Academy of Hypnotic Arts and Science and is both a member of the International Medical and Dental Hypnotherapy Association .
Rickie uses hypnotherapy to help you heal and overcome your struggles.
Hypnosis allows Rickie, a clinical hypnotherapist, to speak directly to your subconscious mind and introduce new ways to act or react that you have already discussed with Rickie and are open to doing in order to replace your unwanted reaction. 
There are two intended uses of hypnotherapy. These uses include either: 
Overcoming extreme emotions such as anxiety, stress, phobia, or anger; 
Past life regression is exploring your past lives in order to alleviate any unexplained tension within yourself left over from trauma or unknown emotions of a past life.
How Psychic Mediumship Can Help You
Rickie is a natural-born medium, she will bring forward strong evidence, validation, healing, and loving messages from the other side. During a medium reading, Rickie will connect with your departed loved ones in Heaven and provide you with strong validation and proof that your loved ones survived death.
Rickie's focus of service is to connect with your loved ones in the spirit world.  A medium reading consists of family members, partners, spouses, friends, and even pets. Mediumship is available to help people move through loss, life transitions, as well as to help the departed heal.
Mediumship, Trance Mediumship & Hypnotherapy
Ready to traverse the mental plane? Come and seek out Rickie.
Trance Mediumship
Rickie enters into a trance state and helps you overcome internal struggles through one of the trance therapy methods: Trance healing, Trance communication, Trance Guidance, Spiritual Assessment.

✔ All trance sessions are one hour long

✔ Can be done in person or via zoom
Psychic Mediumship
Communicate with your spirit guides in order to calm your unrest and offer guidance and healing. 

✔ Private Session

✔ Group Sessions (Min. 6 People)
Hypnotherapy - Past Life Regression
Past life regression is exploring your past lives in order to alleviate any unexplained tension within yourself left over from trauma or unknown emotions of a past life.

✔ Free 20 Consultation required prior to full 120 minute session

✔ 2 Hours Per Full Session
Hypnotherapy
A great solutions for those suffering from stress, anxiety, panic attacks, anger, and/or any phobias, then hypnotherapy may be a great solution for those open to the experience.

✔ Free 20min Consultation required prior to full 120 minute session

✔ 2 Hours Required for First Full Session

✔ 2 Hours Per Full Session

✔ In-Person Only
Start Your Spiritual Journey Today