Our first interaction will start with a 20min free consultation. Once you have made a decision to connect with me, we will exchange information and get to know each other so that we can develop a level of understanding and trust. Hypnotherapy is teamwork. You and I are working together to achieve your highest potential. After we have both established a sense of trust, comfort, and understanding with one another, we will schedule an appointment for you to come for a visit. I also do home visits if you are unable to travel for medical reasons.
Your 1st Session
Your 1st Session normally takes up to two hours. During this session, we will get to know you more in-depth. I will attentively listen to you and understand the reason that brought you here, your goals, your expectations, and your desires to achieve change in your life.
Once we both understand and are clear about the issues that brought you to me, I will ask you to complete a medical questionnaire that will cover any medical issues you may have as well as do an assessment of your history, covering past traumas or previous experience with hypnosis.
Once you have completed the medical form, I will ask you to complete two suggestibility questionnaires. These forms are not tests. Scoring them will allow me to speak to your subconscious mind in a way that it will accept and facilitate the work we will be doing together. I will inform you about my qualifications, schedule, fees and cancellation policy, etc. Furthermore, I will broaden your knowledge of hypnosis, removing any myths that you might have.
Then I will ask your permission to hypnotize you. We will proceed with the hypnosis session. I would like you to be assured that all the information that you choose to share with me will be guarded by me with the utmost confidentiality.
Please print, complete and bring these two PDF forms to your first scheduled appointment:
Subsequent Sessions
Your 2nd session and subsequent sessions will be approximately one hour to an hour and a half in length. All sessions after the first will be focused on unraveling the core issues: the root cause for your current symptoms or issues. I will be using different therapeutic methods such as regression therapy, parts therapy, past life regression, and more. The choice of one therapy over another is based on your needs, my extensive knowledge and expertise, and my strong inner intuition.
Note:
If you come to see me wanting to discover past lives, then the process is different and we will only be together for one long session that can take up to three hours and maybe longer, depending on where your subconscious mind will lead you. The discovery of past lives is a truly empowering adventure.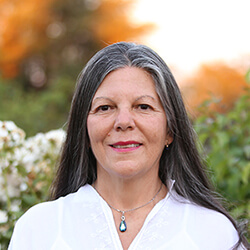 I will be privileged to take part in your life journey. Let's get together and have a discussion now as life begins now, in this very moment. Let's not wait.
It is the right time for hypnotherapy when you feel ready to work through or overcome the specific issue you'd like to work on. The success of your hypnotherapy session will be enhanced by your willingness to use your imagination and by your desire to allow yourself to go into the deep state of calmness that I will create for you.
Generally, it can take anywhere from 2-6 sessions for one issue and sometimes more depending on how deep-rooted the issue is. I recommend a minimum of at least 2 sessions. Sessions are generally an hour to an hour and a half in length but can sometimes take a little longer depending on what we are working on. Your first session may take longer as we get to know one another and create our therapeutic objectives. It is best to focus on one main issue at a time to achieve the best results. 
Before we begin, it is important that all your questions regarding your session or hypnosis are answered and you feel completely comfortable with the process. The purpose of hypnotherapy is for your hypnotherapist to assist you in the best way they can and, of course, this works best if you feel comfortable and are totally aware of what hypnosis is.
During the hypnotic state, you will experience mental, physical, and emotional relaxation. You are always in control and will be aware of what is going on at all times. When you come out of hypnosis, you will remember what we worked on together and feel rejuvenated, refreshed, peaceful, and with a new sense of positivity.
Start Your Spiritual Journey Today