Hypnotherapy Services
Hypnotism is scientific. It is not supernatural nor of the occult, but a purely natural manifestation of the powers of the human mind.
Our Hypnotherapy Services
Rickie is certified Clinical Hypnotherapist by Coastal Academy. Hypnotherapy is teamwork. Rickie will establish a sense of trust, comfort, and understanding before working.
Overcoming Extreme Emotions
Hypnosis allows Rickie to speak directly to your subconscious mind and introduce new ways to act or react and even replace your unwanted reaction. 
Past Life Regression
Past life regression is exploring your past lives in order to alleviate any unexplained tension within yourself left over from trauma or unknown emotions of a past life.
First Timer's For Hypnotherapy
it is important that all your questions regarding your session or hypnosis are answered and you feel completely comfortable with the process. The purpose of hypnotherapy is for your hypnotherapist to assist you in the best way they can and, of course, this works best if you feel comfortable and are totally aware of what hypnosis is.
During the hypnotic state, you will experience mental, physical, and emotional relaxation. You are always in control and will be aware of what is going on at all times. When you come out of hypnosis, you will remember what we worked on together and feel rejuvenated, refreshed, peaceful, and with a new sense of positivity.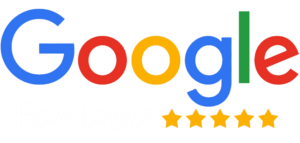 Ben Halevi Shahar
I want to express my deepest appreciation to the process I went through with the guides of Rickie. When I met her I've suffered from a chronic sleeping disorder that seems to be almost unsolved. After a month of meeting with Rickie I felt like I was reborn, not only that my sleeping improved dramatically, I'm all energized and awake like I haven't been in years. Rickie have a natural talent to connect with people, she is very professional in researching the issue, analyze the problem, and provides the right solution to your needs. I would strongly recommend her to anyone who in need to overcome a personal barrier that seems to be unsolved. Rickie will lead you with confidence to the right direction and will help you improve your quality of life. That was my experience with her.
Erin Johnstone
I had the pleasure of having Rickie be my first exposure to hypnotherapy. She had an amazing way of making me feel comfortable and get over my initial feelings of nervousness ad apprehension.
I truly enjoyed the process. After each session I was left feeling relaxed and peaceful knowing that I would continue to move closer to the place where I wanted to be. It was an amazing journey to leave behind old beliefs and emotions that were no longer serving me. I no longer feel anxious all the time and it has helped me in my relationships with family and friends.
My sessions with her helped me to discover my own path into becoming a hypnotherapist.
I feel like it helped me transform my life from being in a place where I was just surviving every day, to really thriving.
I found that every week I was looking forward to my sessions knowing it was another opportunity for me to feel even better. Feeling good becomes addicting, makes me wonder how I ever survived before the hypnotherapy.
Melanie
Whether you're a believer or not, there is something special about Rickie and the message she delivers that is worth your time. She's compassionate, interesting and entertaining. She held my attention for three hours straight (twice) and I often find myself looking back on our sessions with amazement. As the pieces of my, and session guests, life fall into place I'm astounded at what she's forewarned. Pay attention, take notes and be open to her message(s).
Thank you for being you and for sharing your gift.
Elizabeth Walsh
Rickie, when I first met you I was so impressed by your warmth, kindness and genuine character as you spoke to me about the power and efficacy of hypnotherapy that I couldn't resist – I wanted your contact information so that I could book a session as soon as possible! Over the next several months and even after the first session I observed as a quiet though positive alchemy occurred within my psyche and, it seems, in my very DNA. Recently I was very pleasantly and joyously shocked by what seems like a situation previously that would cause me misery suddenly dissolved before my very eyes! Instead of feeling agitated and focusing "outside" I watched and observed as irritation and guardedness transformed into compassion and courage and an open heart such as I've never experienced, within seconds! I am so grateful for all your generosity and all the energy and time you devoted to helping me overcome this negative pattern that I had been struggling with for as long as I can remember. Thank you so much, Rickie and boundless love and happiness to you and your loved ones – you deserve it!
Thank You,
Laurie Scott
I have been very fortunate to have traveled a small part of Rickie's journey with her, these past 2 years. Her talent and confidence have blossomed with each home gathering we attend. When Rickie comes to visit, spirit comes as well and this has brought a wonderful healing for me personally. It's a rare occasion when one is able to touch the past with a family member or friend who has died. Spirit comes through to right the wrongs, ask forgiveness, and assure us that we are cherished. I've seen the weight of sadness lifted off so many shoulders, mine included and replaced with tenderness and gratitude. It's a gift for which I am very thankful.
Merle Ames
Initially I was a skeptic…until I had several sessions of Hypnosis with Rickie. I learned to "let go" of old baggage and began to understand False, Evidence, Appearing, Real.
I am a recipient of Rickie's talent and ability to lead a person into a state of hypnosis. During the sessions, I felt safe and secure. Rickie's calm and reassuring manner promotes confidence to delve, discover, and explore the different parts of who we are. I have been able to explore my past, which brings more understanding to my present. Rickie seemed to instinctually know what I needed, consistently offering direction, support and encouragement
Thank you Rickie.
Much love
A.A
I came to learn of the power of the subconscious mind and I wanted to explore it with Hypnosis.
What I found uniquely working with Rickie was her broad life experiences that allowed her to interview me in such a way that she easily found the core of the symptoms I should work on.
A few examples of the changes I have experienced after working with Rickie are:
I used to have especially low self-esteem, and would never have imagined myself on stage dancing and singing in public. Yet after a short series of sessions I found myself not only going towards a stage, but leading the group in song and dance. After the performance, a number of my friends approached me acknowledging my growth and change that I had exhibited.
I had happened to see a carnival band performing and when I walked into the venue a few people from the crowd where dancing in a circle. without worrying about what people would think about me, and no longer having a pessimistic inner voice of self-doubt I immediately joined the dancing group.
After parting ways from a relationship, I was ready to embark on a new journey. I had found a new partner, in which I saw great potential. Our communication is great, and I feel truly relaxed and ready to just live in the moment.
Since working with Rickie, I feel an elevated level of confidence without many of my previous worries, and contentions. Meanwhile, my speech has not only become more coherent and projecting, but my overall presence has become more noticeable.
thanks you.
Hypnotherapy For Extreme Emotions
If you suffer from stress, anxiety, panic attacks, anger, and/or any phobias, then hypnotherapy may be a great solution for those open to the experience.
Hypnotherapy allows the hypnotherapist to communicate directly with your subconscious mind. The benefit of speaking directly to the subconscious mind as opposed to the conscious mind is that it doesn't allow the conscious mind to have a knee-jerk reaction to the topic at hand and instead allows you to take in new information and new potential reactions to whichever topic may trigger your stress, anxiety, or any other extreme emotion. 
Why and When To Look For Hypnotherapy
Hypnotherapy when you feel ready to work through or overcome the specific issue you'd like to work on. The success of your hypnotherapy session will be enhanced by your willingness to use your imagination and by your desire to allow yourself to go into the deep state of calmness that Rickie will create for you.
Managing Anxiety and Panic Attacks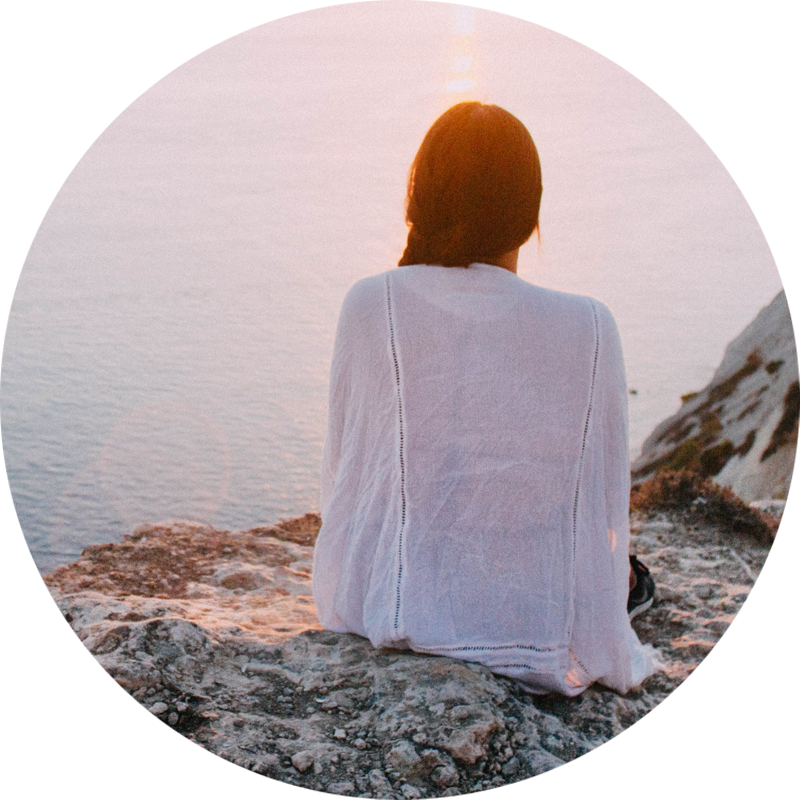 Overcoming Phobia and Anger
Sessions for Hypnotherapy
Generally, it can take anywhere from 2-6 sessions for one issue and sometimes more depending on how deep-rooted the issue is. Rickie recommend a minimum of at least 2 sessions. Sessions are generally an hour to an hour and a half in length but can sometimes take a little longer depending on what we are working on.
Past life regression is the sacred quest in exploring your past lives in order to alleviate any unexplained tension within yourself left over from trauma or unknown emotions of a past life. 
In exploring your past lives, you can then understand the turmoil or unease your soul may be feeling and understand it on a deeper level. This understanding and acknowledgement then allows you to move on and live a more peaceful, harmonious life. 
Hypnotherapy
All hypnosis sessions are conducted in person.

Hypnosis works to manage and alleviate a client's stress, anxiety, panic attacks, anger, and phobias.

✔ Free 20min Consultation required prior to full 120 minute session

✔ 2 Hours Required for First Full Session

✔ 2 Hours Per Full Session

✔ In-Person Only

Video recording is prohibited during session. Thank you for your understanding.
Hypnotherapy for Past Life Regression
All hypnosis sessions are conducted in person.

Intended to explore a client's past lives gives the client clarity and resolve in understanding their past souls' experiences.

✔ Free 20 Consultation required prior to full 120 minute session

✔ 2 Hours Per Full Session 

Video recording is prohibited during session. Thank you for your understanding.
Start Your Spiritual Journey Today